VERIME
Imagine a world without standards, no way to measure the distance, no way to weight an object. Seems absurd, right? Take the IT industry's example, what are our employee/employer standards? LinkedIn profiles or Rozee.pk profiles. What are our options to confirm whether an employee/employer has been in contract with said individual/company? We have to either call those said companies/individuals or email them. It takes a lot of time, time that usually no company has. There have been a lot of incidents, in which after trusting one of the aforementioned profiles, an individual has been given a job but after a while the said experience turns out to be false. This is just an extreme example, another way to look at this is, suppose that a company has hired an individual of 5+ years of experience, what is the way to check if the experience is any good or not, who is going to vouch, if the experience is any good, who is going to mention the strong and week points?
Along comes Verime, Employers and employees are registered at a single place. Employees mention their profiles; add their portfolio and employers confirm it. Each employee and employer has a contract with each other and they rate each other when it is completed. The reviews are approved on both side and along comes a standard that comes between employee and employer. Each employer can mark a target employee so that when his contract is ended, the employer will be notified automatically and he can make an offer. Employers can check the best professional and go through a list and onwards. Vice versa, an employee can check what's the best place to work and then target those.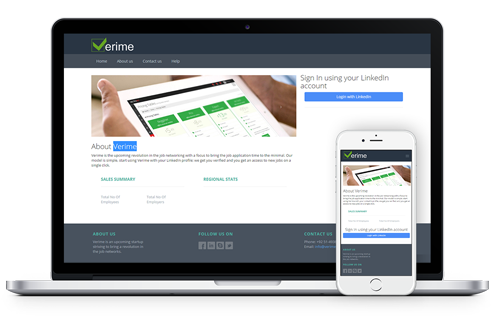 The Big Question … What makes us different than the LinkedIn?
Our direct competitor is none other than the LinkedIn. LinkedIn has pretty much all the features that we are offering but do they work on the "standardization"? The obvious answer is a big NO. They are a long way to have implemented this feature and looking at their volume, they are still 2-3 years away from this solution, even if they start from today. So there we are, we are taking the IT industry to the next step. Freeing the lot from the orthodox ways to search for o job and search for a good employee.
Target Audience:
The target audience is, for a starter, [email protected] in Pakistan. We can sell the services to them. All the well-known software houses in Pakistan are the members and I am sure that everyone is going through this problem at this moment and no one is doing anything to cover the steps and eradicate the root cause. Here is the chance to make a change and potentially a global change, first [email protected], then rest of the international market, one step at a time and all in a good time.
Screens
Home page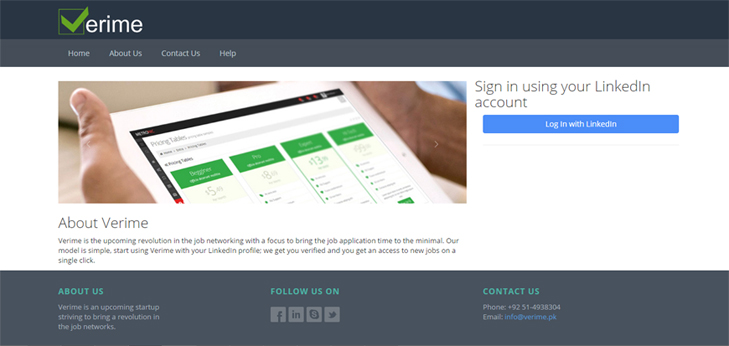 BASIC INFORMATION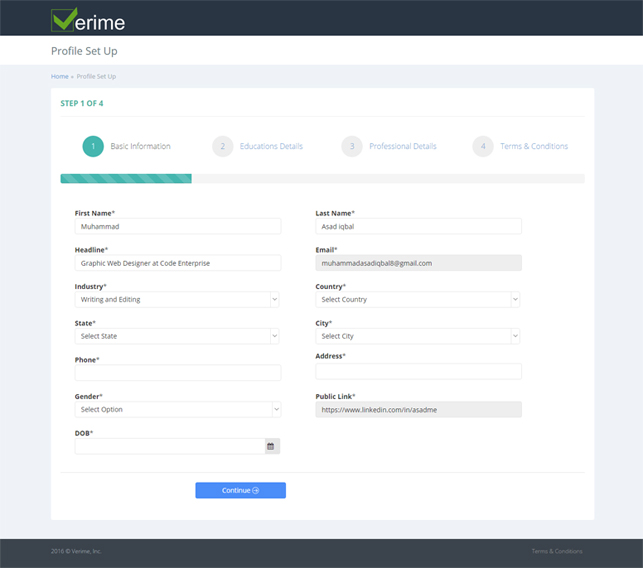 EDUCATIONAL DETAIL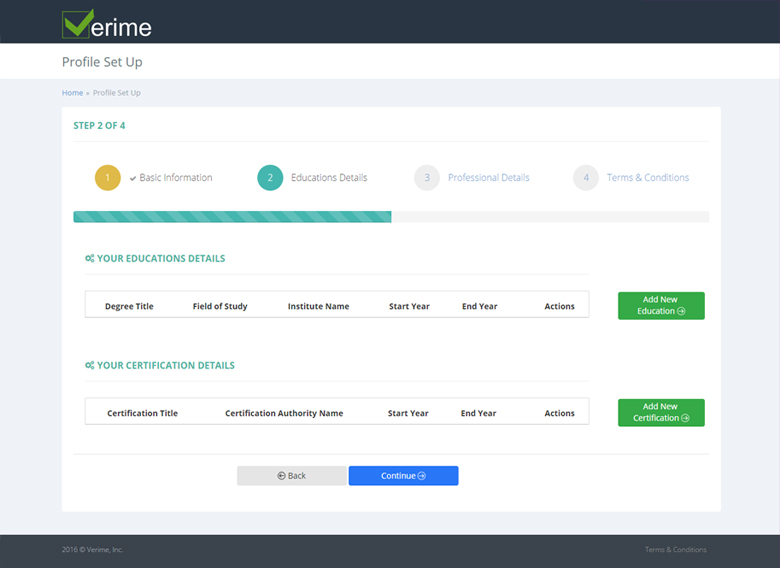 PROFESSIONAL DETAIL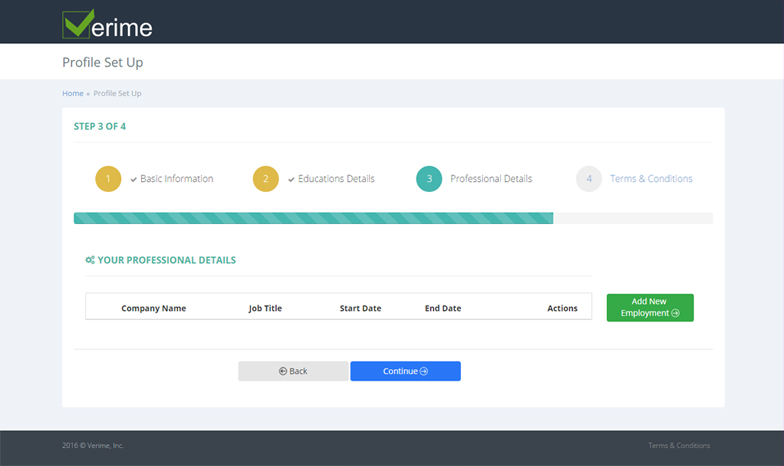 PROFILE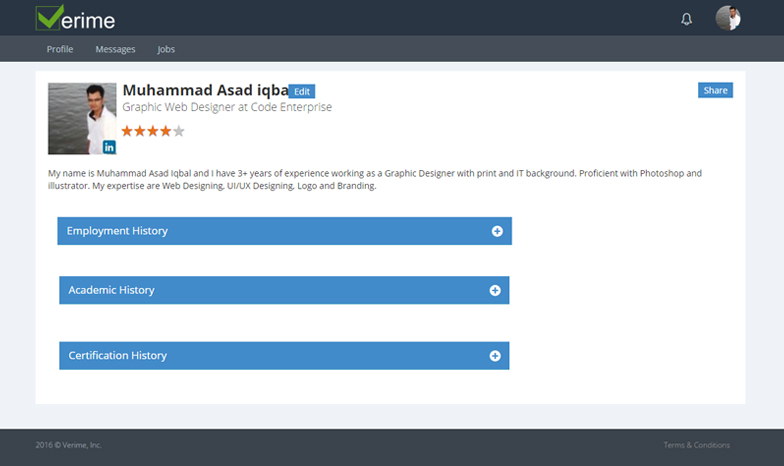 MESSAGES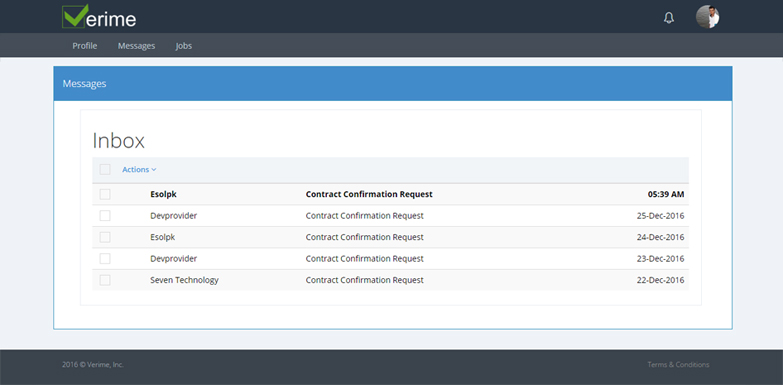 JOBS