Web and App IT Jobs in Islamabad
The Right Software, a software house in Islamabad, provides great working environment with highly experienced software engineers and a chance to accomplish success.
If you are ready to take new challenges and have passion to build revolutionary web and mobile applications, be part of our team and make a difference! During Covid-19, we encourage work-from-home and are able to take into consideration special needs.
The IT jobs are for young, energetic minds who can work as team players and can provide inputs and ideas as we go along. You can view the framework of Working at The Right Software.
We are an equal opportunity employers and love a healthy mix of employees here in our office in Islamabad.
We are currently looking for following vacancies:
We are Hiring
Mean Stack Developer
The Right Software Pvt Ltd Required Mean Stack Developer having 1 or 2+ years of experience and expert in Angular JS, Node Js, React Js and Mongo Db.
Responsibilities include: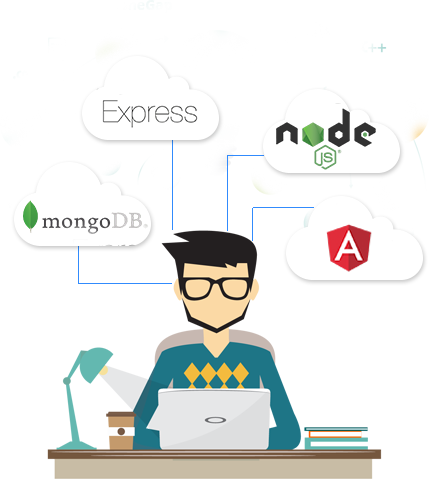 We are Hiring
iOS Developer
The Right Software Pvt Ltd are looking for iOS Developer with 1+ years of experience.
Responsibilities include:
We are Hiring
PHP Laravel Developer
The Right Software Pvt Ltd. is urgently looking for 2+ years experienced PHP Web Developer.
Ease of use of Object Oriented Design in its true spirit.
Proactively driven to improve existing processes and consistently come up with new ideas.
Capacity to understand business requirements and meet functional expectations
At least 2 years of experience with PHP5/7. The experience is required in the Custom Programming. Its important that you are master of at least one PHP technology with in-depth knowledge.
We need people who do things independently, differently, who anticipate, observe the work and act upon it & can work in team environment.
You enjoy working with very large databases (MySQL, pgSQL, SQL server).
This role requires at least a Bachelor degree in relevant discipline.
Candidate must have good communication skills.
Able to share your knowledge through presentations and blogs.
Specification:
We are Hiring
eCommerce Developer
The Right Software Pvt Ltd. Company is looking to hire a full time Web Developer Specializing in Programming & Customization of eCommerce Solutions. We specialize on Design/Development of PHP, WordPress, WooCommerce, Magento, OpenCart, ECWID and other shopping carts. The work included plugin development, complete websites, APIs and payment gateway integration.
This role is suited to someone who is passionate, proactive, always eager to learn more and develop professionally. We also work in a fast paced environment with an ever changing technology landscape so working towards strict deadlines while maintaining high code standards is essential.
Required Experience:
We are Hiring
Native Android Developer
The Right Software are looking for Native Android Developer with 1-3 years of experience with strong programming background. The ideal candidate is one who has strong problem solving skills and independent self-direction, coupled with an aptitude for team collaboration and open communication.
Responsibilities include:
We arranged many different activities Like Pizza parties, savor parties, office lunch, trips to get refreshed from busy routine.