Cloud Solution
NDT Reporting Software
The application is a cloud based reporting tool for NDT companies delivering technical assurance through non destructive testing, inspection and certification to the highly resourceful, energy consuming, utility and infrastructure industries.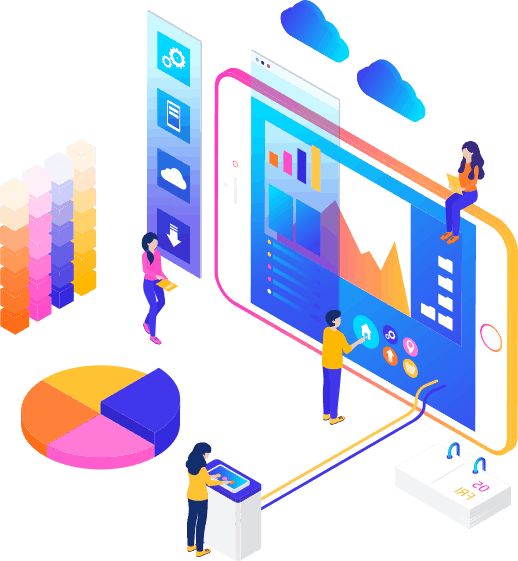 MPI
Magnetic Particle Inspection Reports

DPI
Dye Penetrant Inspection Reports


RAD
Radiography Inspection Reports

PWHT
Heat Treatment Reports


UT
Ultra Sonic Inspection Reports
Features of NDT Reporting Software
Your NDT Reporting Software must have the following features built-in if you are to confidently face challenge of modern reporting requirements.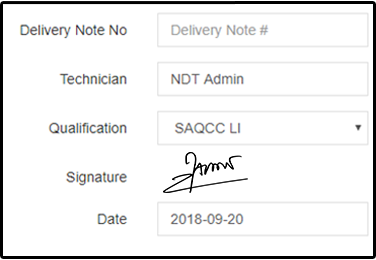 All reports have digital signatures built in. Users can take care of their digital signatures from their profiles. Admin can have control of all signatures finally.
Your NDT software will provide real-time notifications to all users. These notifications are great help when you don't want to email on every step. Simply checking the notifications bar will make users up to date with the reports.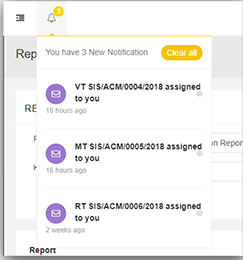 Most NDT solutions these days are coming in cloud or online version. The installable local computer versions are thing of the past. Its normal to assume that the NDT solution you choose must be based on sound engineering and programming principles. Your NDT solution must be fast to respond, data must be securely locked away from prying eyes or a hackers. The passwords must be saved securely along with other data. With advent of modern backend and front-end frameworks, its not a big ask to have your solution be built with API so you can feed the data into multiple channels such as reporting tools, invoicing and time management tools and off-grid support. You must ask if the solution is built with ReactJS, VueJS or
AngularJS
. The Right Software NDT Reporting Software is built with
Laravel
framework.
Resistant to hacking
Built with modern JS frameworks
Fast and mobile responsive
Offline support with Mobile apps
User Roles, Permissions & Activity Logs
A big part of security for your online reporting tool is how effectively it uses user permission. Ideally you should have different set of permissions for manager, technicians and clients. Similarly, its important that users are allowed in their specific areas and all the activity is logged.
Log database activity
Allow user levels and roles
Limit navigation and secure logins
Log report progress
Types of Reports Supported
As mentioned above in this article, the number of reports varies with the client's requirements but a combination of 8-9 reports is a regular occurrence in
NDT Reporting Software
.
Allow multiple standard reports
Multiple reports in one job
Ability to reject Report
Report Review, Reject and Co-sign
NDT Reporting is a sensitive matters and one cannot have enough oversight at all places. That is why, its important that your reporting software allows you to review the report generated by technician. If required, the report can be allowed to be rejected back to the technician with comments by reviewer or manager. Similarly, the reviewer's digital signatures on the report is considered a healthy sign by the client.
Reports reviewed before submission
Reports co-signed with reviewer signatures
Ability to reject and refill the reports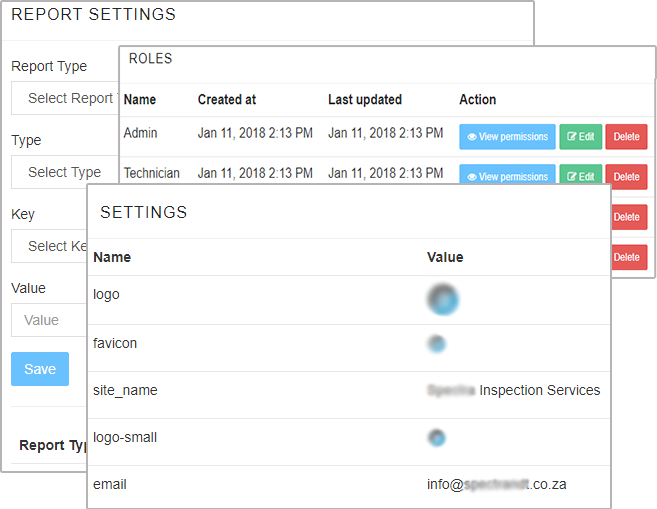 Most importantly, the software should be configurable. The settings for system, reports and user behaviors should be well documented and give ability to tweak to suit business needs.
Configure user roles
Configure emails
Configure report headers & fields
System settings and images
Finally, the company providing NDT Reporting Software must provide a complete user manual and train users in its use. Plus, be available to take up support calls and tickets. If you are getting this level of service then you are in good hands.
User Manual
Training
Free bug fixes
Support tickets and version releases
Frequently Asked Questions (FAQs)