Industries
Software by


Industry

We develop and customize solutions for our partners in different industries e.g. Education, Service, Blockchain/Crypto, Affiliate, Engineering/Manufacturing and Travel.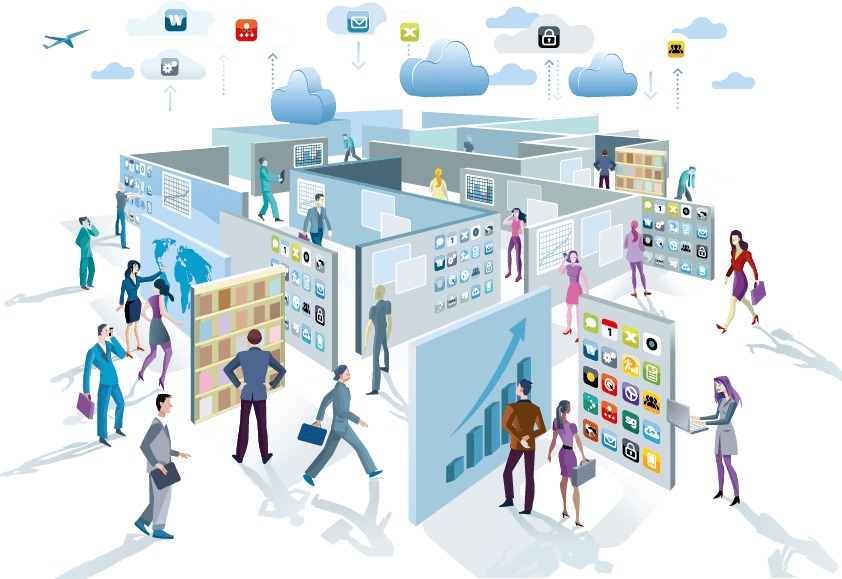 We develop and customize solutions for our partners in the education industry. These include educational institutes, libraries, online course management apps and school management CRMs and software.

Moodle
Moodle is a renowned online product for setting up educational institutes and course work. We provide excellent Moodle development services.

Educational Apps
Educational apps with custom contents, video players, subscriptions and online payments.

Koha
Koha is a open-source library CRM which we can setup. We have it successfully running at our Middle-east based clients.

School Management Software
We have developed an accomplished school management software for setting up online multi-school SaaS platform.
We make it easier for service industries by aiding in their reports, management and collaboration to other businesses. We provide software, CRM, man-power and consultation to the Sales, Retail, Advertising and Affiliate Marketing service companies.

TRS eCommerce
TRS eCommerce is a secure fast custom eCommerce solution for companies that want to invest in their own eCommerce platform.

Office Management Software
We provide online solution so that all your team can work on one platform for tasks assignment, billable hours and invoicing.

CMS/CRM
We develop all kinds of custom CMS/CRM solutions that are right for your business. Complete peace of mind, security and ownership.
Blockchain is opening new venues for companies to provide transparency and control over their deals, data and relations. We are partners of many companies in Blockchain industry where we provide solutions, consultancy and optimal implementation.

Mobile Apps
Blockchain mobile apps for payments, trade and currency updates. We can create mobile apps for blockchain requirements

Blockchain eCommerce plugins
We create plugins for all eCommerce platforms if you want to pay through crypto currencies.

Crypto Tokens
We'll setup ERC20 based Ethereum crypto-currency tokens and ICOs for your crypto assets.

Crypto Wallets
We setup crypto wallets with integrations to other platforms such as eCommerce.

Custom solutions
We provide blockchain consultancy to businesses using Ethereum and IBM Hyperledger based blockchains.
Affiliate industry/

solutions
Software solutions related to affiliate marketing such as cashback websites, mobile apps and integrations with existing software. Famous affiliate networks such as AWIN, Rakuten, Shareasale, Commission Junction (CJ), HasOffers, Tradedoubler, Zanox, Affiliate Tracker etc. are included.

Cashback Websites
Affiliate solutions based on cashback websites, these websites will have modern framework architecture and latest features.

Cashback Apps
Affiliate solutions based on Android and iPhone based cashback mobile apps.

API Integration
API integration for famous and new affiliate networks for sales, product feeds. We also do pixel integrations for sales tracking.

Setup Affiliate Network
Setup/run your own affiliate marketing network based on hasOffers. Consultancy and software setup services available.
Engineering/

manufacturing
Software solutions for industries and manufacturing include reporting tools, CRM and industry automation tools. We provide excellent software development services for many industrial concerns around the world.

Non-destructive test and quality assurance using out top of the NDT reporting solutions and tools.
Travel industry is about holiday packages, airline bookings, ticket comparison and room bookings. We have you covered with our software services for travel industry.

Hotel booking websites
We setup perfect hotel booking website for you based on existing WP CMS or a custom framework based website.

Nightsbridge is the biggest hotel booking platform in South Africa, We provide nightsbridge integration for our clients website and apps using API.

Integration with Halalbooking
Halalbooking.com is a European hotel/holiday booking website for Europeans. We provide website and app integrations with Halalbooking API.
Web and mobile application


development portfolio