The Future of mobile app development
One of the most important part of our lives is having smartphones. It has grown immensely over the last decade and it will continue doing so. Looking at the booming market of mobile & smart phones, one has to keep an eye on the mobile apps development sector. Mobile apps market is an innovative and apparently still growing sector. Not only the market giants like Google, Microsoft, Facebook etc. are using mobile apps to grow their businesses. Small and middle-sized enterprises are also leaning towards the
mobile apps for their businesses
. Using the mobile apps for not only production but also for branding, marketing, learning, ecommerce and other stuff. Mobile app development has developed a lot and it will continue on this pattern. Some of the areas of mobile app development that will receive further scrutiny and focus are,
Management and Reporting Apps
Internet of Things (IoT)
Wearable Devices
Mobile Commerce (M-Commerce)
AR (Augmented Reality) & VR (Virtual Reality)
Cloud Driven Mobile apps
Management and Reporting Apps
For all the fancy technologies and tools gaining momentum, the core of the mobile apps is still how they interconnect with your business. We'll keep seeing this trend as more businesses will go mobile and allow their employees and customers to connect with their brand and products through mobile apps. This could be to update their tasks or bringing insights to the customer or purchasing on behalf of the customer. But mobile apps for businesses are relentless and still more than 40% share of the industry demand.
iPhone
and
Android
are still the two platforms for app development but there are more businesses joining in app store everyday. With the mobile users going into billions of devices, its important that businesses stay on their toes when
hiring
a mobile development company.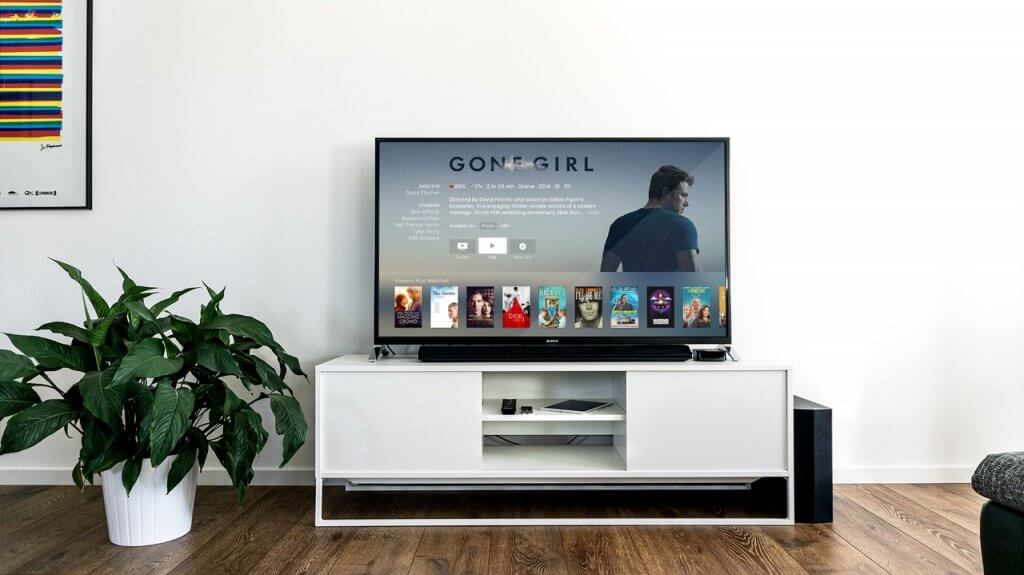 Internet of Things (IoT)
In the start of production of smartphones, mobile app development was only limited to smartphones. Then came along the tablets and it changed the future a little because tablets are considered somewhere between the smartphones and modern laptops and computers. The future of mobile app development isn't only restricted to mobiles and tablets. Today we are going into the age of cloud computing and internet of things (IoT) era. Internet is in everything. Almost every device, whether smartphones, tablets, watches, smart TVs, air-conditioning, microwaves, cars or any other kind; is or soon will be connected to internet. That in turn connects every device to other devices and this process is called internet of things (IoT). Mobile app development for the internet of things will be even bigger in the near future. We are seeing the trend to control everything remotely and with a schedule. The devices like
Google Nest
are bringing revolution in smart home systems and this trend is just getting started with more and more players joining IoT. There are others like Amazon Echo the smart speakers with a built-in voice assistant, Hive with smart heating and Philips Hue with smart lighting. The list is endless and yet, it's just starting.
Wearable devices
Looking at the trends of modern technology, we can easily see the wave of wearable devices and internet of things. According to IDC, over a hundred million wearable devices were shipped in 2016, up by a strong 29 percent from the 79 million units shipped in 2015. As the technology gets better and better, so the new opportunities for the apps development are emerging and most of the business and service providers are keeping themselves up to date to provide their customers the best possible user experience they want. Although the wearable devices trend just started and so far, it's reputation is not that good but keep it in mind that wearable devices usage is still in the early stage. With the help of IoT, this technology can expand more than smartphones and the mobile app development will rise even higher than before. Providing the wide range of wearable devices that belongs to fitness, health, fashion and many other areas of life, together with smartphones will influence the next strategy of the mobile app development.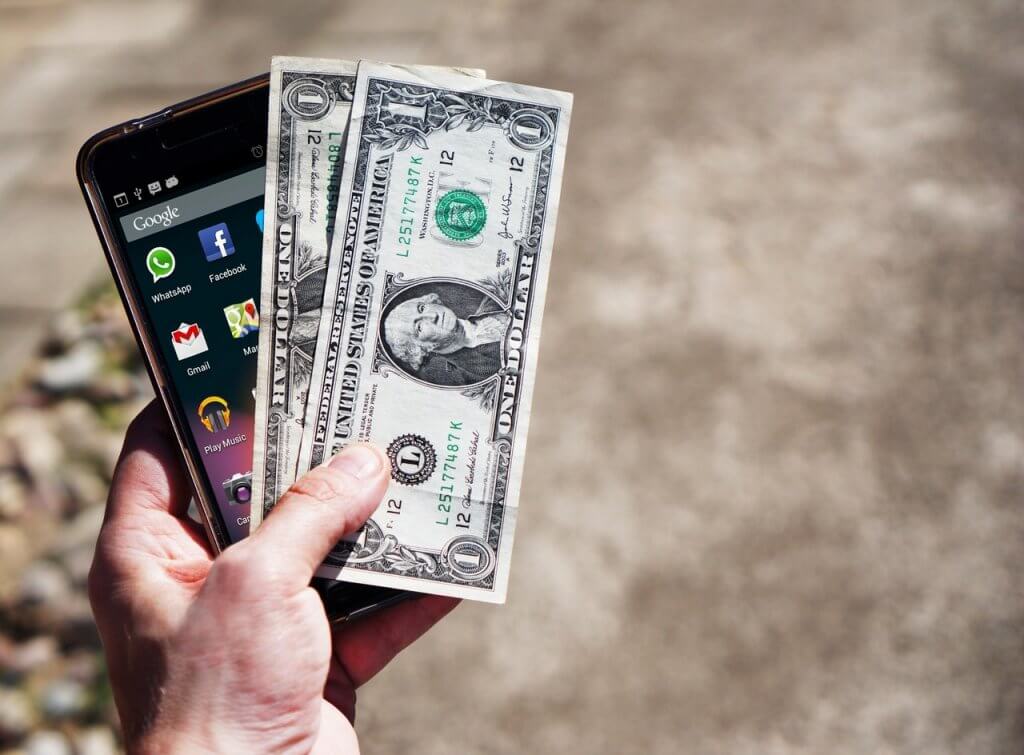 E-commerce & M-Commerce
E-commerce is a concept almost everybody around the world knows about and use on regular basis. we are all well aware that mobile devices are rapidly transforming businesses, in particular the world of e-commerce. smart-devices became prevalent, with the arrival & popularity of Android Pay,
Apple Pay
and a lot of other digital wallets, the opportunities for the online shopping has expanded dramatically. Smartphones, as they are mostly connected to the internet, Consumers are increasingly accustomed to the idea that almost any product can be bought online from any location. Which means more shopping and that in turns increase the chances for the mobile app development. Increase in online shopping also increase the mobile app development because now-a-days most users prefer shopping using the mobiles and the need for the computers is decreasing. Business owners in turn hire the software development companies to make the mobile apps for their businesses. Which in return has a great impact of mobiles apps on the shopping.
Augmented Reality & Virtual Reality
Newest innovations in the field of technology are Virtual Reality and Augmented Reality. Although those two terms are totally different from each other, but most of the times, people get confused by both of the terms. So, what is the difference between virtual reality vs. augmented reality? Virtual reality (VR) is an artificial, computer-generated simulation of a real-life environment or situation. It immerses the user by making them feel like they are experiencing the simulated reality firsthand, primarily by stimulating their vision and hearing. Augmented reality (AR) is a technology that layers computer-generated enhancements atop an existing reality in order to make it more meaningful through the ability to interact with it. So how do these two will change the future of mobile app development? It's simple. AR is going to revolutionize the mobile app development. Augmented reality has numerous number of uses and it has only begun to scratch the surface of the new generation of the mobile app development. Like the app Pokémon Go, using the AR to change the concept of mobiles games making it one of the distinct apps ever made. Alone or blended together, they are undoubtedly opening up worlds – both real and virtual alike. [cta id='6389′]
Cloud Driven Mobile apps
Mobile app development has been a challenge for the developers usually because of the difference in the OS versions, based on different specs, hardware and all, ultimately creating a cross- platform application is the common strategy of the market. Which allows them to gather a lot of the users to enhance their businesses. Now, every now and then there are devices launching of every type and sizes which makes it harder for the developers to develop an app with the specifications on mind is a difficult task. The easiest solution for this hiccup is to transfer all the user data on the cloud storage. Users can access their data and other services wherever and whenever they want. Cloud driven apps is the next step for the mobile app development. Just like everything else, it has its advantages and disadvantages.
Flexibility: using an app that supports the cloud storage to access and update data in real time often pays off when you are on the vacation.
Real time data, anytime, anywhere: being on the cloud means that you can access your data anywhere and however you want regardless of the device you are using.
But there are also disadvantages for that. For example, Using the cloud storage data also open up the risks of data being stolen. To prevent this from happening, cloud service providers implement the best security standards.
Final Thought
In any case, as there has been a noted rise in the number of smartphones so has been the number of apps developing are increasing as well. The future, we are heading for, is correlated to the smartphones and their variants. So, it's only natural to
develop a mobile app
to help you grow up your business. It's hard to predict the future with so many technology stacks and players involved but one thing is for sure, mobile apps are here to stay and so are the app development companies creating innovative concepts for their clients. Tell us what you think is the future of mobile app development in comments below.