5 free, easy-to-use Web Analytics Tools
What are web analytics tools?
Web analytics tools are online pieces of software that provide information about website usage, users demographics, traffic sources and their path inside the website. There are many analytics platforms available where we can track. Some are of basic use and some are of advanced user type.
How do they work?
Some tools work when you put a tracking code (PHP, Javascript etc) inside every webpage that you track. While others work while residing on your webhosting and tracking your website traffic through access log files and error log files.
Here we'll discuss the best web analytics tools. We will also provide information on how to set these up on your website.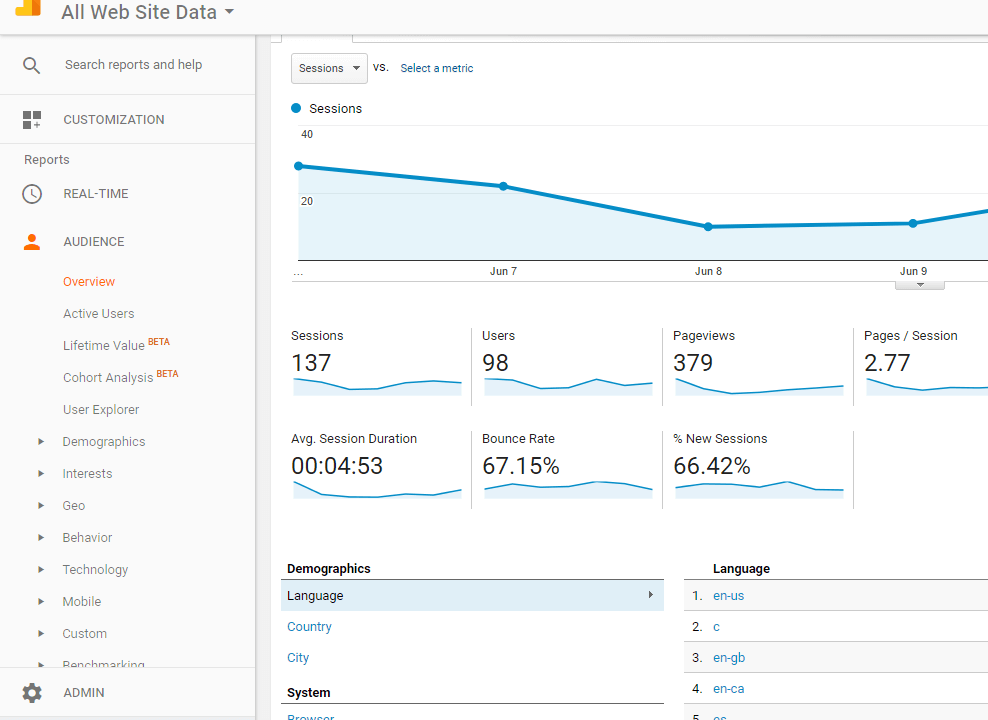 1. Google Analytics
Google analytics tracking tool is the most famous. You can create a free account by going to https://google.com/analytics. GA provides an extensive toolset to monitor traffic and share it with other services such as Google Webmaster Tools and Google Adwords. You can track Audience, Acquisition, Behavior and setup goals to track conversion for those users. The Right Software have Google Analytics certified experts to help you setup your conversions, funnels and goals. The Right Software are a Google Analytics certified experts company.
2. Google Webmasters Tools
Technically, used more for tracking keywords, page links and not founds, I believe that the information found in the Google Webmasters Tools is important as it does provide the  number of searches and clicks into pages along with crawl and sitemap data. These are handy information to be read in conjunction with Google Analytics. Google Webmasters Tools works with a tracking code added in page head.
Note: Bing Webmaster tools provides similar functionality but we skipped it out of similarity with Google Webmaster Tools.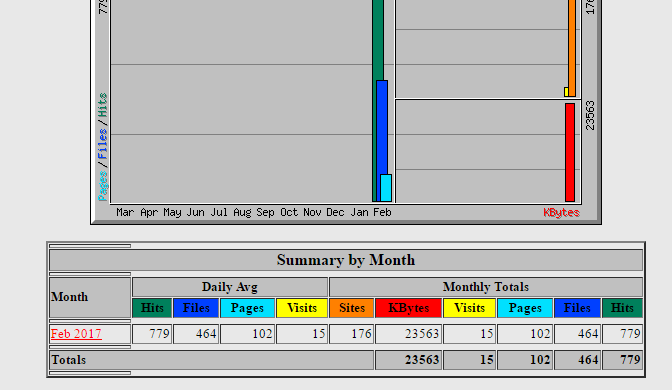 3. Webalizer
Webalizer free analytics tool comes with many CPanel hostings for free. With its crude interface, its not really preferred but hey, its free analytics data. Webalizer reads apache log files in the CPanel and writes that data in graphical format.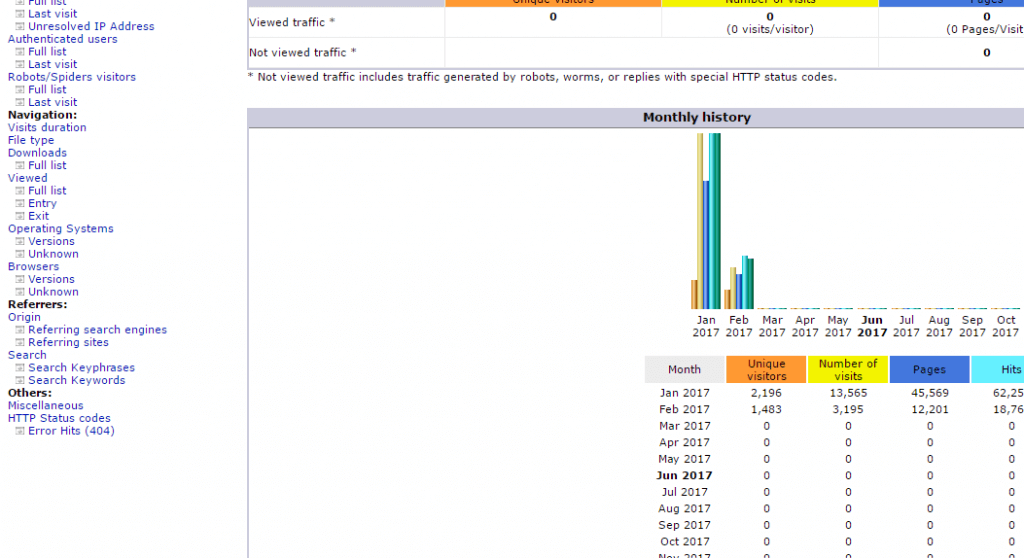 4. AWStat
AWStat is another open-source free tool provided by Cpanel hosting services.  It has a much nicer UI then Webalizer but works on the same principal. It reads apache access log and provides visualization.
Note: You do not have to setup AWStat or Webalizer. Your Cpanel hosting should come with these free tools.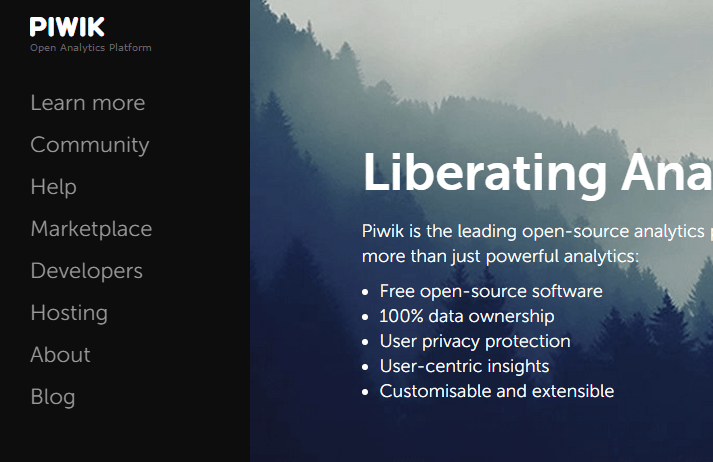 5. PIWIK Open Analytics Platform
Piwik is open source but its brilliant. The catch is that you have to setup PIWIK on your webserver if you want to use free version or buy PIWIK service to host the web analytics tool for you. It is comparable with Google Analytics in number of features. It provides real time traffic updates, ecommerce conversion tracking, goal tracking, conversion, search terms and more. It comes with handy plugins to many platforms such as WordPress, Joomla and MODx. The Right Software provide PIWIK integration for our clients.
If you are looking for better understanding of your users, their behavior and their goal conversion then install one or more analytics tools for your web platform.
Contact The Right Software to help you with installation or analyzing your website using these free web analytics tools.
Finally, if we forgot any platform then do mention in comments below.