Hire Laravel Developers
Laravel development company. Hire best Laravel developers for your project development and upgradation.
Expert Laravel Developers
Laravel helps the businesses with optimizing the product's time-to-market (TTM). It has a plethora of modules and features that are very welcome by programmers and add steel and value to the client's products. The Right Software developers love Laravel over other frameworks such as CakePHP and Zend.
We hire Laravel developers of the highest caliber. Our developers  provide excellent Laravel development and we take pride in our work. Visit our blog to read our work and exploits in Laravel.
Our Laravel Development Services
The Right Software hire experienced and highly capable Laravel developers for development of cutting-edge solutions for our customers who demand reliable secure web solutions with fast turn-around. Laravel provides great combination of PHP programming and database requirements handling. Hire Laravel developers for:
Enterprise web applications
Laravel eCommerce Development
Upgrade Laravel 4 to Laravel 5.x
Third-party API Integration
Laravel RESTful Lumen Apps
Nginx / Apache server Deployment
Amazon AWS / Azure Cloud project deployment
Why we love Laravel Framework?
Laravel currently at a solid 5.5 offers many benefits which though may seem gibberish to a layman provide a wealth of built-in functionality to help with speed and authenticity of work. Here are some Laravel features we love here at The Right Software:
Use Blade template engine
Multiple Database Connections
Laravel and JavaScript Frameworks
Because of Laravel being built upon ready API solution, it plays very nicely with modern JavaScript frameworks. You can also setup backend in Laravel and frontend in NodeJS (ExpressJS).
Deploy Laravel on
Setup Laravel with any Linux server setup of your choice. Equally setup Laravel with stacks such as Nginx and PHP-FPM or Apache2. We can host your laravel website on Amazon EC2 or Azure Clouds.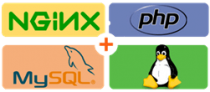 LEMP stack (linux, nginx,
mysql, PHP)

Amazon EC2

Microsoft Azure
Laravel & Ecommerce: A Perfect Match
Furthermore, our Laravel developers team have already created a complete ecommerce platform for a leading European fashion webshop company. We wrote a handy guide on Laravel Ecommerce website development. If you want to setup Laravel based eCommerce platform for your company, then visit our TRS eCommerce solution and discuss your needs with us.
With the powerful features of Laravel framework and our PHP development skill, our solution has extensive ecommerce features, security, speed and better results than WooCommerce. Ecommerce features that we specialize in are:
Multi users with role manager
Drag and drop products sorting
Payment gateways integrated
Extensive reporting module